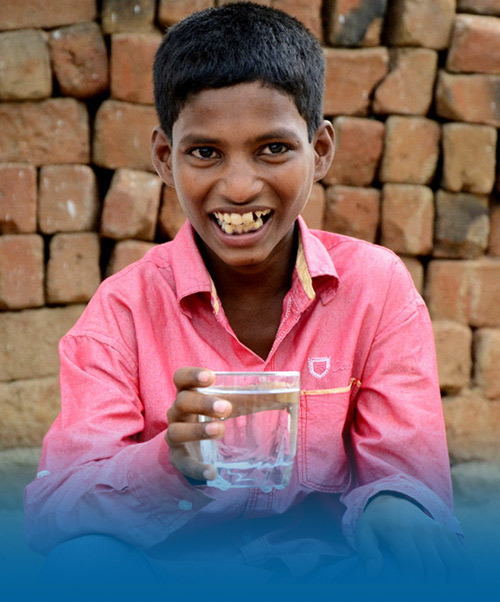 A class V boy,
suffering with fluorosis and hence bad teeth
In Vavilapally village, Nalgonda district – the fluoride problem is very high. According to the NRDWP contamination wise reports all the 26 habitations are affected on account of high fluoride.
The people in this community need safe drinking water.
A social enterprise Naandi Community Water Services has been working in this village from the past 08 years to continuously, sustainably provide safe water to homes and Government schools in the community.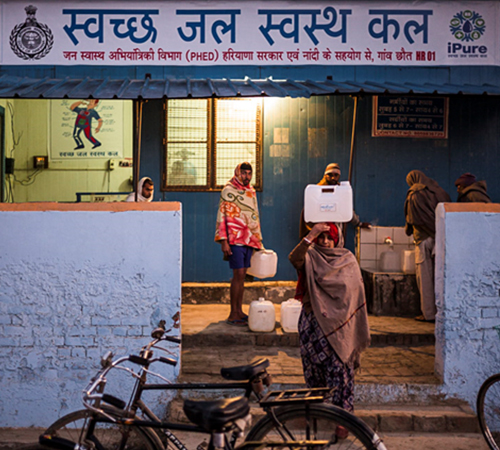 This kind of change in the village needs a technological purification set up and lot of advocacy and behaviour change programs at the grass roots.
iQuench is one of the funding channels that supports this humanitarian cause of Naandi Community Water Services along with state Governments, Other CSR networks and local donors.
There are 240 such villages where NCWS is currently operating.
All profits generated from iQuench will support the safe water cause of iPure.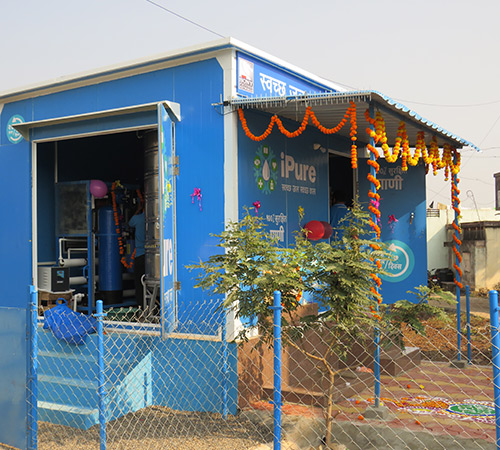 We at iQuench feel responsible and conscious about our planet. We replenish 50% of water we extract by water recharge at our production place itself.
Nearly 100 % of the plastic we use will be sent to recycling, as on date we have recycled 1.2 tonne plastic waste without directly reaching landfill.